Avinash is passionately customer focused, with a track record of profitable growth and strategic business development within the IT security, cloud, IoT, datacenter, analytics, networking and mobile spaces.
He has 20 years of progressive experience providing technology, strategic and operational leadership in the US, EMEA and South Asia.
Avinash is dynamic and results-oriented with a track record of performance in managing multi-cultural and cross-functional teams.
Vivek Gupta is the Co-Founder & Chief Operating Officer of CyberKnight Technologies, dealing with emerging and market-leading cybersecurity solutions. Vivek brings over 20 years of experience covering industry verticals including real estate development, construction, information technology and manufacturing in the Middle East, Africa and South Asia. With expertise in financial reporting/disclosures, cash flow management and compliance & controls, he has proven experience in assessing the risks and opportunities of key business decisions and provided strategic guidance in the formulation and implementation of business plans. He also has proven success in delivering prudent financial management advice for the short-term and long-term capital restructuring of businesses. Previously, Vivek was Chief Financial Officer of Nshama, the Dubai-based private developer of integrated lifestyle communities that delivers an unbeatable value proposition. Prior to that Vivek was the Chief Financial Officer of StarLink in Dubai, a leading IT compliance and next-generation threat solutions provider. He also led senior financial management positions at property development companies in Dubai and was Financial Controller – Middle East & Africa at Black & Decker in Dubai. Vivek is a Chartered Accountant from the Institute of Chartered Accounts of India and holds a Bachelors (Hons.) degree in Accounting and Business Statistics from the University of Rajasthan in Jaipur, India.
As Chief Marketing Officer, Olesya is responsible for CyberKnight's marketing strategy as well as the company's accelerated growth in the region and creating value for vendors, channel partners and end-customers.
Olesya is a seasoned marketing strategist with more than 15 years of relevant experience in the Middle East, Scandinavia and Russia. Olesya has a proven track record leading marketing functions and team management, including brand creation, demand generation, digital marketing, media relations for both large and boutique organizations. Before joining CyberKnight, Olesya served as the Head of Marketing at Spire Solutions, regional IT security distribution company. Prior to that, she served as Senior Marketing Manager at Arrow Electronics, a Fortune 500 company. Olesya also held senior-level positions in marketing at Shifra, UAE; HD Wireless, ParaCell Solutions, Sweden. Olesya earned a Masters of Business Administration and Marketing from Mid Sweden University, and a Masters of Finance and Management from The Treasury University of the Ministry of Finance of the Russian Federation in Moscow.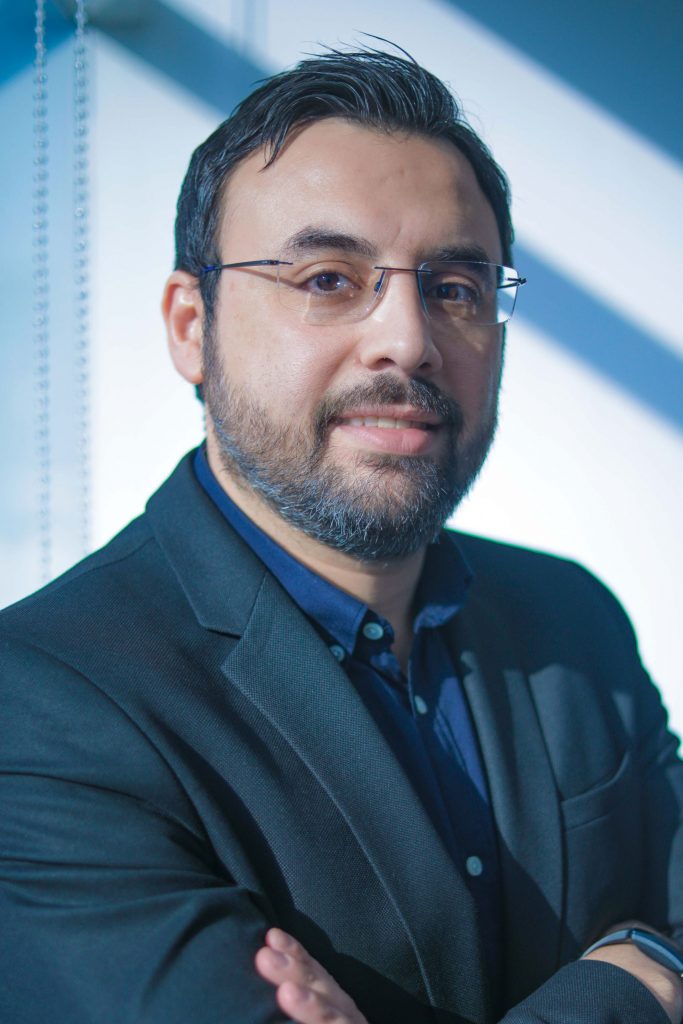 Wael is a cyber security enthusiast, evangelist and strategist with more than 17 years of proven track record in consulting, strategic business development and demand creation in many of cyber security domains. He comes with an extensive background and expertise in solution designing and development, security operations, project management, service delivery, channel management, and customer success.
Wael enjoys the trust of many customers, partners and vendors within the cybersecurity community and is referred to in many occasions for advisory and consulting engagements
He values the team and collective work, believes in the power of commitment and perseverance to deliver reliable and long lasting results, and appreciates transparency, credibility and integrity.
Wael is the Chief Strategy Officer. He is coming from Symantec, where he used to work as a strategic technical account manager, and before that, he worked as the presales and services manager and then as the director of business development at Starlink – KSA.